Transport systems
AG provides solutions based on both pneumatic and mechanical transport, and through its supplier network has access to spare parts at competitive prices.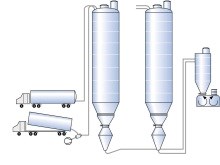 Pneumatic conveying
Especially within the pneumatic transport systems AG has strengthened its position as market leader. Solid expertise in various powder materials require different solutions for trouble-free transportation is critical to ensure customer a system that works optimally. Our supplier, Swiss Gericke, it possesses high expertise with extensive experience and an advanced laboratory. Here powders are tested in full scale that gives the customer assurance that the chosen solution is correct.
As alternative to the transmitters or "dense phase" systems, the AG also delivers "lean phase", "medium phase" and vacuum systems.
Overview - pneumatic systemes
Mechanical transport
Mechanical transportation of powders and granules. Transports quickly and efficiently large capacities.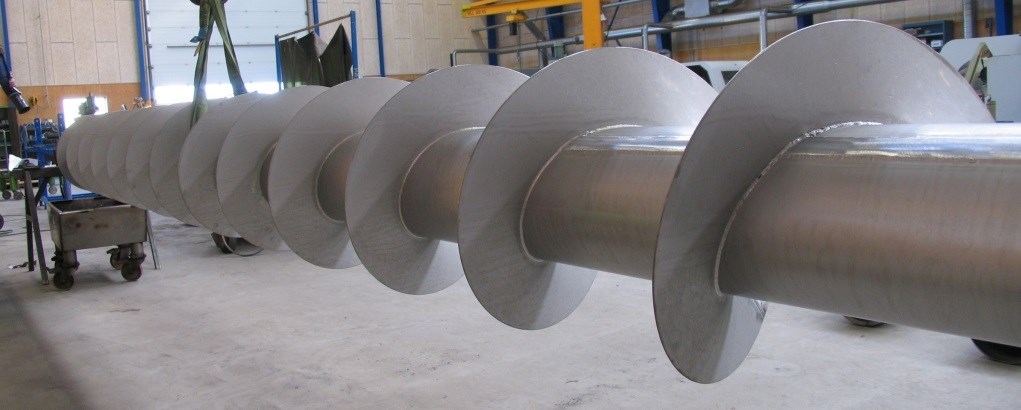 Pneumatic powder transporter
Gentle transport prevents abrasion and decomposition of the product combined with high capacity. Low air consumption gives low transport speed, 5.1 m / s "Pulse-line" system for demanding tasks. Capacity up to 150 m3 / h and transport lengths up to 800 m
Valves
Through our suppliers we can supply valves for virtually every need. From the simple series-produced ones to special valves for abrasive and demanding tasks.
Blower FPZ
For low pressure pneumatic transport of powders and granules in combination with valves or injectors with pressure up to 0.6 bar.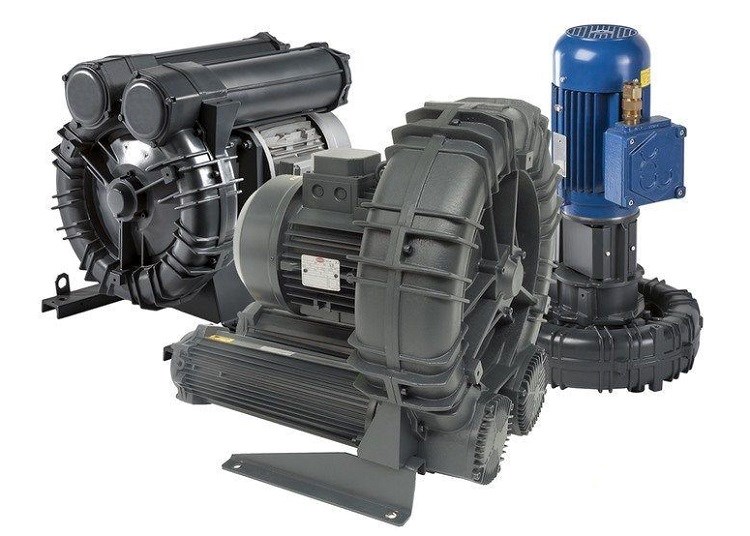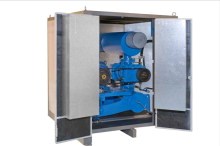 Blower Pedro Gil
Roots-blower for such as pneumatic transport - fluidizing drains / beds and elsewhere you want pressure or vacuum in industrial plants. Pressure up to 1.0 bar.
Farbrikat Pedro Gil
Piping
Pneumatic conveying of abrasive materials is synonymous with great wear especially in bends. Here, we offer solutions depending on the material to be transported: various types wear resistant bend, pipe bends coated with ceramic material or rubber bend to name a few.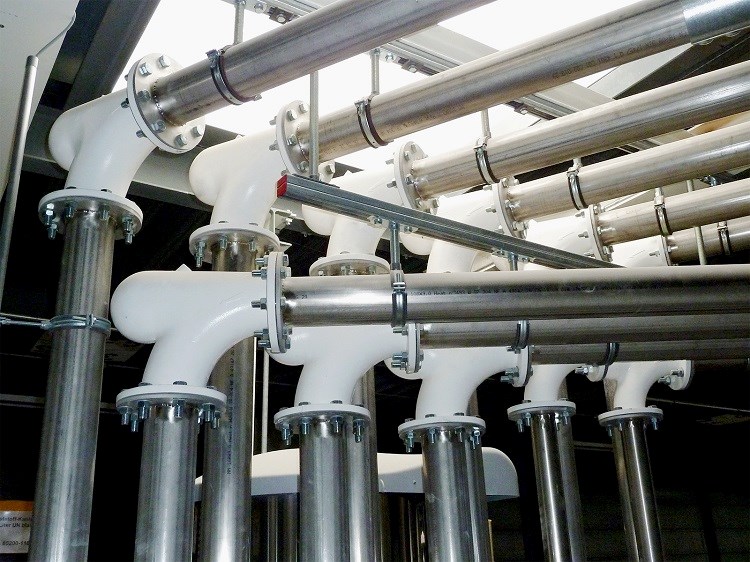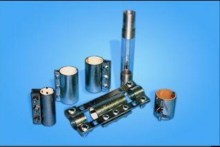 Morris Couplings
The "original" Morris connector for easy connection of piping systems. Stocked with AG in size Ø 48.3 to Ø 168 mm. Material: Galvanized steel and white neoprene gasket.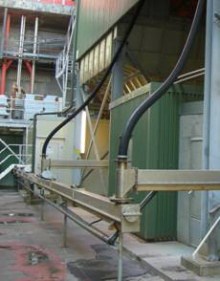 Fluidization drains with dose damper
For efficient transport of fluidize-able and weary material drains with fluidizing fabric is used.