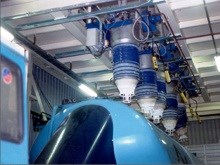 Silo and bulk plants
Bulk handling of raw materials and finished goods is the standard in many industries, and a desire or goal for others. AG has experience with the design of bulk solutions from many industries and knows what it takes for an efficient solution - both technically and financially.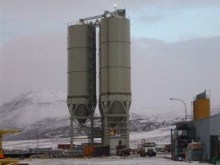 Silos
For storage, we deliver silos for different needs by own design or to cooperate with others where special expertise is required. Many types of dust or powder can be difficult to deal with in the silo. To ensure stable output, it is important that the silo design is correct.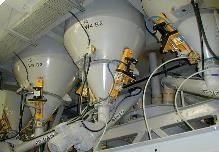 Silo Output
Output of difficult products from silos and bins is a well-known problem in the industry. Problems with bridgings and rat holes often require different solutions to get a smooth flow of materials. "Promo Flow" can be a good option in many places. The solution requires minimal modification to existing systems and works based on a "vibration of product - not the container" Principal. We have also the knowledge and experience with almost all other types of equipment for solving such problems.