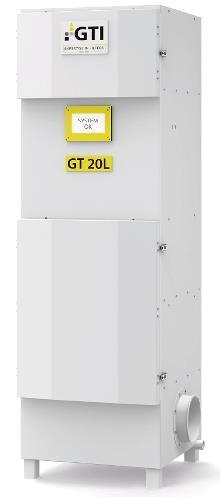 Oil mist filtration
AG has extensive experience in removing oil mist and oil smoke from the process air in enclosed CNC machines and premises with open installations lathes, sawing machines etc. Our objective is to find solutions in collaboration with our client, adapted to give operators optimum working, increased productivity , reduced absenteeism and simultaneously satisfy government requirements for emissions and control energy costs. By using this technique as a division of up to 99.99% of all particles ˃0,3 microns made possible the return of purified air to the premises, possibly through ventilation system with heat recovery.
Oil mist filter has the following application:
Grinding (cutting fluid emulsion)
Lathe (cutting fluid emulsion)
Milling (cutting fluid emulsion)
​Machining, using straight oil and moderate load
Why needed oil mist filter?
Oil mist is harmful by inhalation and can cause various types of cancer
Oil mist causes slippery floors and collects dust on machines and walls
The requirements of the authorities is increasing, it is important to invest in equipment that can handle future demands
AG have the solution!
GT oil mist filter has a guaranteed separation of more than 99.99% at a particle size of ˃3 microns.
The separation is constant and does not decrease over time.
GT oil mist filter is designed to enable customers to get a guaranteed high separation that does not detract a long operating time before the filter needs replacing.
The filter is designed for continuous operation.
Filter cartridges are self-draining and has a very long life - service and maintenance costs are low.
In most cases, GT filter a cleaned, may have operating time up to six years before filter change. This provides extremely low operating costs.
The cleaned air can in most cases returned to the premises. This makes the already heated room air must not be replaced with cold outside air and that energy costs down.
The collected oil can be recycled. Filters are modular so that it is possible to customize solutions needed by building devices.
The filters are fire tested and a low noise level.