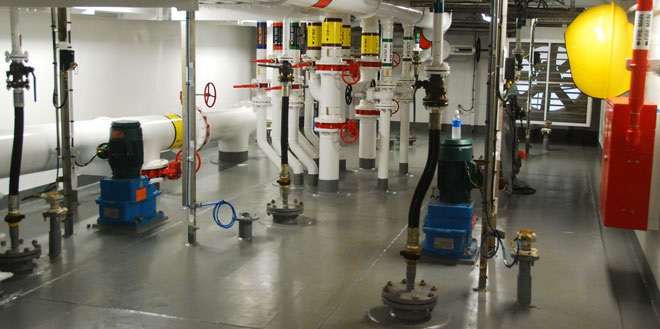 Mud Mixers
Reduce energy costs and footprint
For offshore mud drilling applications, Chemineer has a range of energy-efficient mixers (NORSOK, ABS and ATEX-certified) that provide uniform suspension of solids for optimal consistency.

A leading technology provider of mixing equipment for over 70 years, Chemineer, part of National Oilwell Varco (NOV), has designed its Mud Mixers with XE-3 high efficiency impeller technology that requires fewer generators, thus significantly reducing energy costs.
In addition to the cut in energy bills, CFD studies and laboratory tests show that Chemineer's proven impeller expertise also reduces blade erosion when compared to submersible mixers or canted impeller types.

Rugged Chemineer gear-drives can withstand the harsh environments typically encountered in mud mixing applications, providing long service life and considerably reduced maintenance costs.
Furthermore, Chemineer's sturdy gear-drive eliminates the need for bottom-steady bearings because the loads can be handled by the gearbox.

Proprietary analysis software is also available to evaluate process parameters and ensure proper impeller selection for specific mud drilling mixing conditions.
A number of mixers has been delivered to installations on the Norwegian and British sector in the north sea.
Technical information on our mud mixers
For technical information on static mixers for chemical injection, gas mixing or for homogenisation in custody transfer and fiscal metering systems
Contact persons for new equipment, refurbishments, or spares:
Odd-Anders.Beckmann@ag.no Vice president Process Technology
Elisabeth.Lode@ag.no Senior project manager
Tilbake